Winston Demo Day at the Spot!
Cast the NEW Winston Saltwater Air or Pure Fly Rods and Enter for a chance to Win Two (2) Winston Fly Rods! Don't Miss the Presentations and FREE Hot Dogs!
11:00am

– Steelhead from SoCal to Russia w/ Scott Howell
12:30pm

– 2019 Eastern Sierra Preview w/ David D'Beaupre
1:00pm

– Fly Tying Demo w/ Scott Howell

Winston Reps will be at the Spot with their Latest and Greatest! Cast Any Winston fly rod and Enter for a chance to Win Two (2) Winston Fly Rods!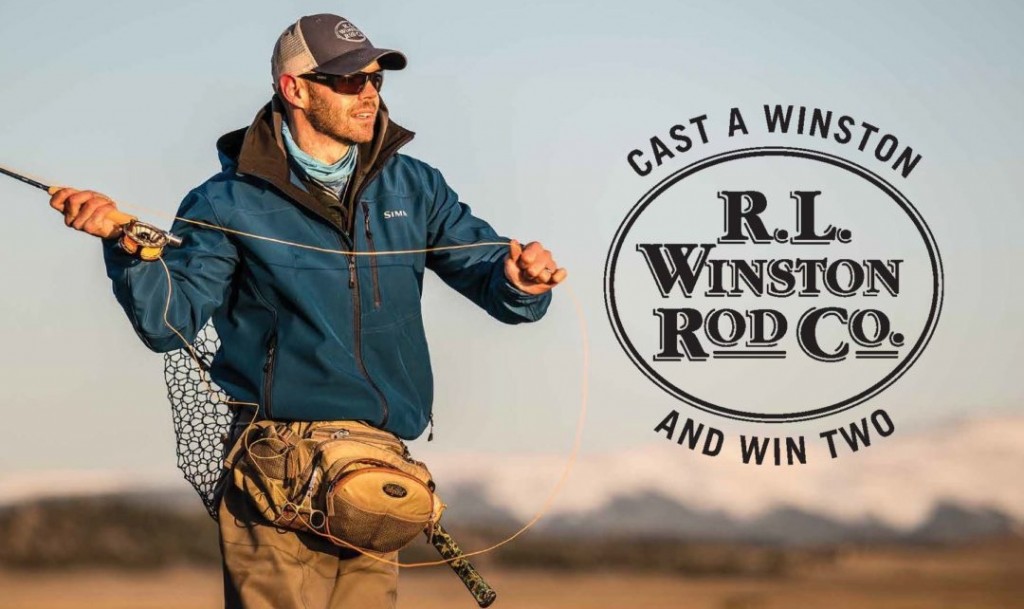 Steelhead from SoCal to Russia – with Scott Howell – 11:00am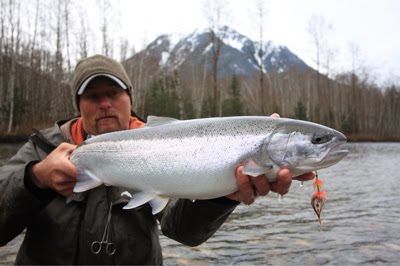 Join renowned fly fishing guide and Skagit casting pioneer Scott Howell as he takes you on a photo tour of his pursuit of native steelhead along the Pacific Rim. The presentation starts with photos from the earliest years of the Kamchatka Steelhead Project and spans eastward along the entire indigenous range of steelhead. The tour highlights adventures from the Aleutian Peninsula, SE Alaska,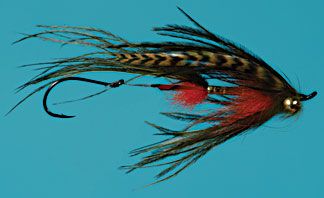 Northern BC, Vancouver Is, Puget Sound, the OP, and finishes off in Southern Oregon and NorCal where he makes a living as a steelhead guide. This is no typical "come fish with me on my water" guide presentation. It's an opportunity to see some beautiful imagery from remote rivers that most anglers will never see let alone experience. And be assured, along the way, Scott will share insights behind the creation and evolution of both the Intruder and Skagit Casting.
Scott will also be on hand tying a few of his signature steelhead patterns.
2019 Eastern Sierra Preview – with David D'Beaupre:  12:30pm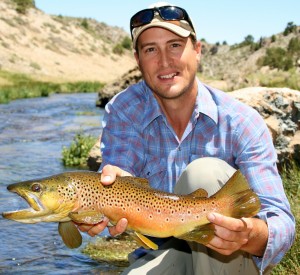 The Eastern Sierra received a ton of winter snow this year so what does that mean for fishing? David D'Beaupre of  Sierra Trout Magnet will be on hand to talk about the Eastern Sierra fishing conditions and opportunities from Bishop to Bridgeport. Find out what's in store for 2019.

Legendary Dave Hughes at the Spot!
Shoot the Sh_t with expert fly fisher, fly tyer and author Dave Hughes. Take in his Presentation or join his Fly Tying Workshop
Legendary fly fisher and fly tyer Dave Hughes is author of more than 20 books about fly fishing for trout and chances are, you own one his books. His books include Wet Flies, Handbook of Hatches, Reading Trout Water, Essential Trout Flies, the classic Western Hatches (with Rick Hafele), American Fly Tying Manual, Nymphs for Streams and Stillwaters, Trout From Small Streams, Pocketguide to Western Hatches and the massive reference Trout Flies.
Western Super Hatches:  
11:00am presentation
In every season spent fly fishing western waters, you're almost certain to run into trout feeding selectively on a few dominant hatches. When they're focused on one of them, your fly pattern needs to at least approximate what they're taking or you won't fool many fish. Dave's presentation covers the most important mayfly, stonefly, caddisfly, and midge hatches:  how to recognize them, match them, and catch trout that are feeding on them. Based on Dave's books Western Hatches (with Rick Hafele) and Pocketguide to Western Hatches.
Wet Fly Tying Workshop:   
1:00pm – 5:00pm
Join Dave and learn to tie the various styles of wet flies that will greatly increase your opportunities to catch trout:  soft-hackles, flymphs, traditional winged wets, all-fur wets, anchor wets, and even a Muddler Daddy that can serve as a dangler in a two-fly or three-fly setup. Dave has studied at the feet of the masters of these types of flies, wrote the book Wet Flies, now in a second heavily-revised full-color edition, and has come up with many new ways to add to their effectiveness.
This is a hands-on, 4 hour tie-along workshop
- Time:  1:00pm – 5:00pm
- Cost:  $60
- Feathers, dubbing, etc materials included (bring your own vice, tools and thread)
- Limited to 12 people
Call (818) 785-7306 or Email 411@fishermensspot.com the shop to signup or for more information on the Wet Fly Tying Workshop

FREE! FLY TYING SUNDAYS @ THE SPOT!
We have lined up some of the finest local tyers who will be sharing the expertise on a wide variety of flies. Don't miss the chance to learn from these experts for FREE at these events.
They will be tying in the shop on select Sundays from 11am – 2pm (See Dates below).

Sundays from 11am – 2pm…  Guests and Dates TBD..