Gear Up for the 2019 Season!
Reps from Sage, Simms, Orvis, Galvan, Waterworks-Lamson, Redington, Scientific Anglers, Fishpond, Rio, R.K, Bolt and Tenkara Tanuki will be at the Spot!
- FREE Presentations   – FREE Fly Tying Demos   – FREE Hot Dogs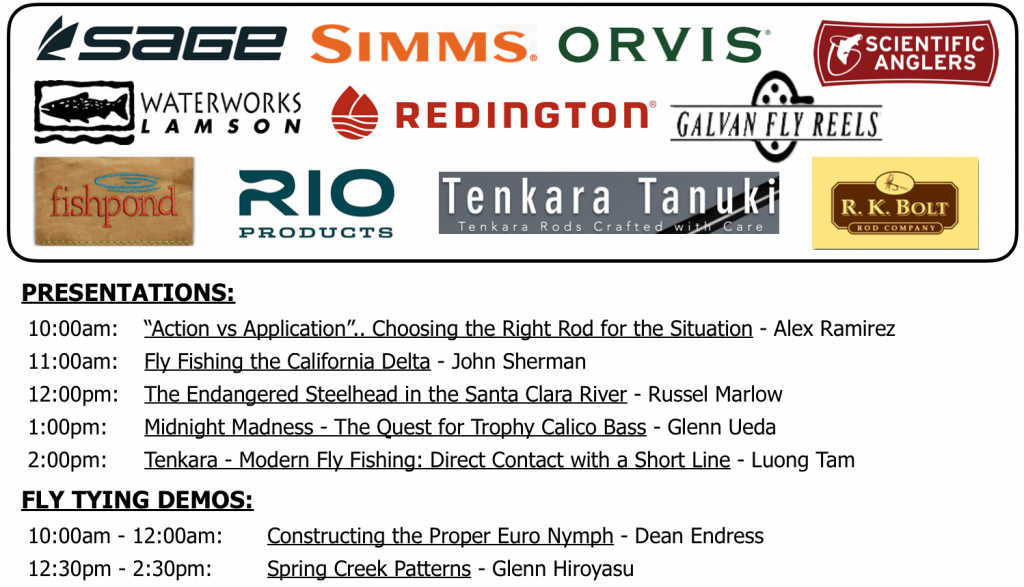 PRESENTATIONS

:
"Action vs Application" Choosing the Right Rod for the Situation

– Alex Ramirez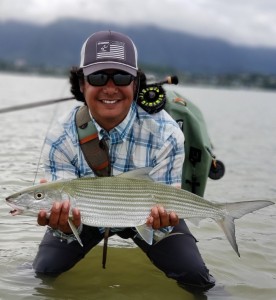 10:00am
Fine tune your rod selection! Sage Rep, Alex Ramirez, will walk you through the ins and outs of choosing the right Fly Rod for the right situation for your casting style. Alex Ramirez began his fly fishing career chasing wild trout on the South Fork of the San Joaquin River at the age of 10 and has been involved in the Fly Fishing industry ever since.
Fly Fishing the California Delta

– John Sherman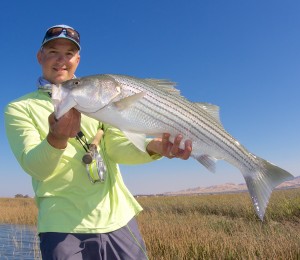 11:00am
This Incredible Fishery is only a few hours north of Los Angeles! Simms Rep, John Sherman, teamed up with Captain Mike Costello to produce the first and only Fly Fishing book dedicated to the California Delta, "Fly Fishing the CA Delta." John will be presenting his slide show on this topic which will visually take you through this amazing fishery and how to comprehensively improve your Delta experience. John's passion for Delta fishing began at the age of 18 in 1993 on his first trip to California Delta and it now has been his "home" water since 2002.
The Endangered Steelhead in the Santa Clara River – Russel Marlow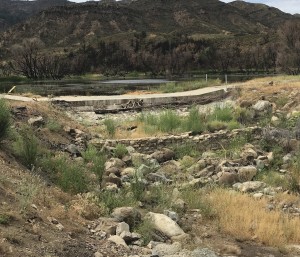 12:00am
CalTrout rep, Russel Marlow, provides a brief overview of CalTrout and their effort to support the recovery the endangered southern steelhead in the Santa Clara River – removing barriers, restoring habitat and creating successful partnerships.
Midnight Madness – The Quest for Trophy Calico Bass – Glenn Ueda
1:00pm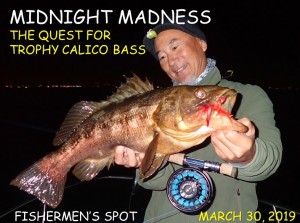 Local saltwater guide Glenn Ueda will be presenting his tips, rigging, and techniques for catching more trophy calico bass. A fly tying demonstration is included and will help you construct his favorite flies so that they will withstand the rigors of fishing for bull bass in heavy surge, jagged rocks and heavy kelp.
Tenkara – Modern Fly Fishing: Direct Contact with a Short Line – Luong Tam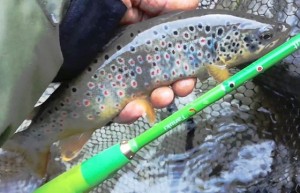 2:00pm
Luong Tam, rod designer, builder and founder of Tenkara Tanuki, will talk about fly fishing "direct contact" techniques ranging from dry to nymphing fishing methods. Direct contact techniques mean no slack lines resting on water or just straight lines between fishing rods and flies. With direct contact fishing techniques, fishers are able to present a perfectly dead drift or a lively fly. Luong will discuss in-depth modern fishing gear and simple casting techniques.
FLY TYING DEMOS

:
Constructing the Proper Euro Nymph

– Dean Endress
10:00am – 12:00pm
Spring Creek Patterns

– Glenn Hiroyasu
12:30pm – 2:30pm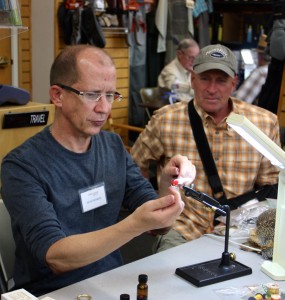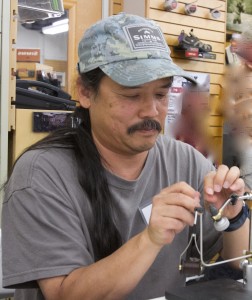 EVENT SPECIAL!
$20 Discount on Any Premium SA Line with Trade-in of Any "Old" Fly Line!*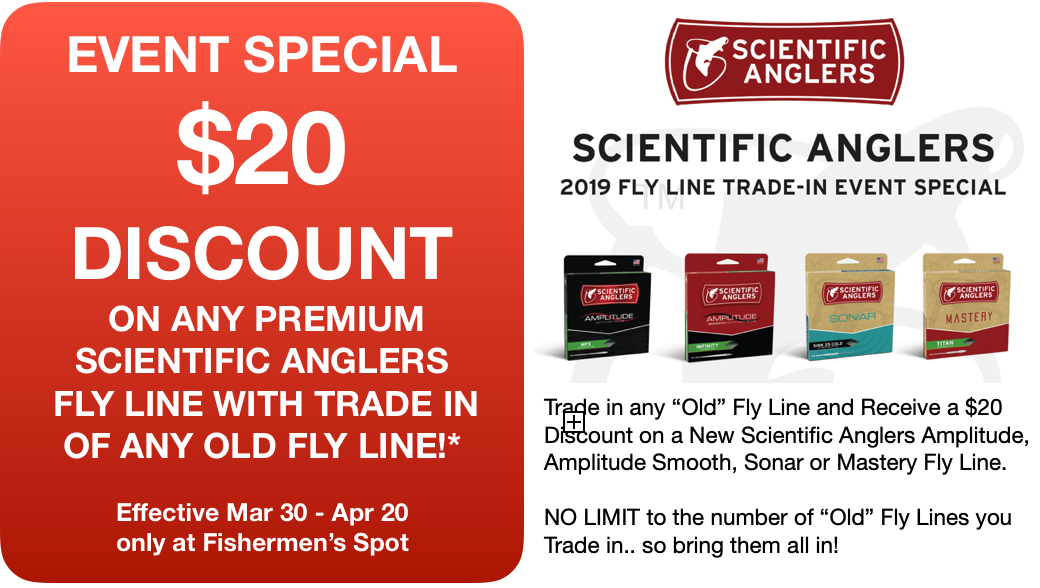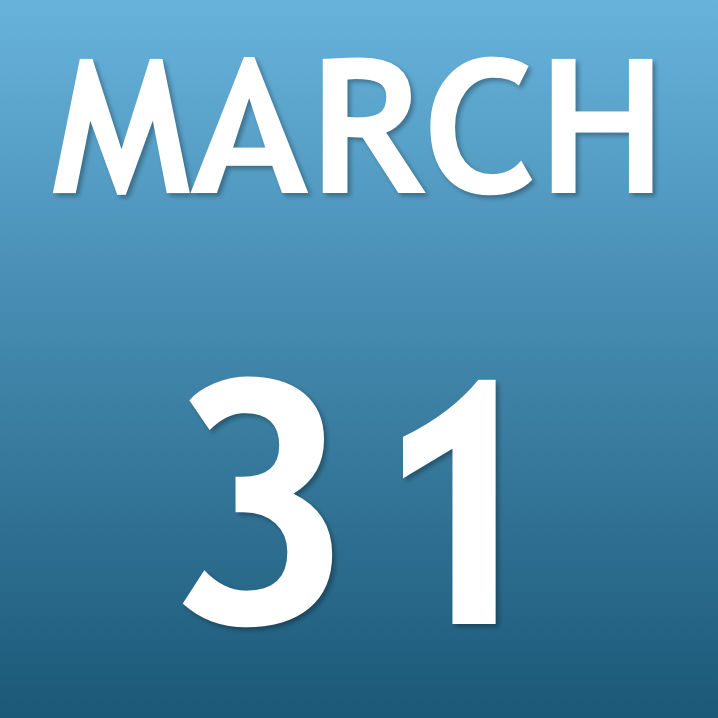 Fly Line Tapers Make a Difference!
Join SA and RIO reps Darin Elmore and Alex Ramirez at the PCC Casting Pond as they explain how Fly Line tapers influence your cast.
8:00am – 12:00pm       Pasadena Casting Club Pond

Bring your favorite Rod and try it with three different weight forward lines and you'll feel the radical difference.  (PCC Casting Pond directions)
Short Presentation & Q&A on Fly Line Tapers:  8:30am & 10:30am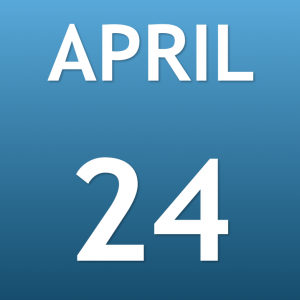 International FLY FISHING Film Festival!
Pasadena Laemmle Playhouse 7 Theatre on April 24 at 7:30pm. Tickets can be purchased online here.


FREE! FLY TYING SUNDAYS @ THE SPOT!
We have lined up some of the finest local tyers who will be sharing the expertise on a wide variety of flies. Don't miss the chance to learn from these experts for FREE at these events.
They will be tying in the shop on select Sundays from 11am – 2pm (See Dates below).

Sundays from 11am – 2pm…  Guests and Dates TBD..