Shop Online
Established in 1970, "the Spot", has been helping anglers get outfitted for 40+ years with the finest quality fly fishing products available.
Specials and Featured!
LOCAL SALTWATER FLY FISHING CHARTERS
One Day Trips aboard the 60ft Triton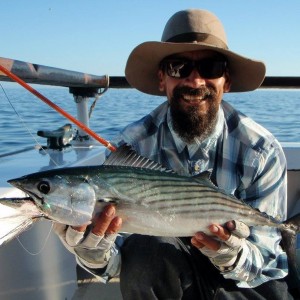 Fly Fish the waters off Catalina Island aboard the 60ft Triton!
2021 Dates:  
Jul 6, Aug 24 & Sep 14
Limited Load:  
10 anglers
Cost:  $200 (includes Lunch and Soda)
*NEW COMERS WELCOME!
Shop Events
FLY FISHING 201!
2-Day On the Water Fly Fishing Clinic

Join Dave D'Beaupre (guide, instructor and owner of Sierra Trout Magnet (STM)) and the STM pros on a two-day on the water educational experience to improve your fly fishing confidence and success.
2021 Clinic Dates:  Jul 24-25, Sep 25-26, Oct 16-17, Nov 13-14 & Dec 11-12
Cost:  $325 per person
Education
Take a Fishermen's Spot Class and Become one of the... "10% catching 90% of the fish!"

CLASSES:
- Introduction to Fly Fishing
- Introduction to Fly Tying
- Introduction to Fly Fishing the Surf
- Introduction to Fly Fishing for Carp
Upcoming Classes
  -   
Additional Info